Prepping for the Future of Business
February 25, 2021 @ 12:00 pm

-

1:00 pm
This will be a ZOOM meeting, but you do not need ZOOM to join.
Participation will be limited so sign up today and please share this information with your colleagues. The time period is Easter Time.
---
Yesterday, the future arrived. However, it won't stick around for long,
because tomorrow has something new waiting for us.
The speed of change can be disconcerting and disorienting. How do we keep up?
How do we adapt to new technologies and new ways of doing business?
How do we prepare for a future we can't see?
During this webinar we'll talk about some of the changes that have occurred in the last decade, the radical shifts in the last year, and what will probably occur in the next year. We'll share strategies that have proven successful in the past, and new tactics to ensure continued success in the future. And we'll take questions from the audience about what is causing the most concern right now.
We will not merely endure, we will prevail. Together.
---
Presenter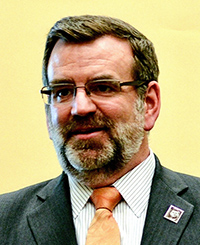 Mark Fallon
President & CEO, The Berkshire Company
Bio – Mark Fallon is a dynamic speaker who shares insights gained from a career that spans from a part-time job as a mail clerk, to an officer in the United States Army, from a corporate executive to a successful entrepreneur. As President & CEO of The Berkshire Company (www.berkshirecompany.com), Mark helps his clients develop solutions using emerging technologies and expert leadership. Mark received his bachelor's and master's degrees from Suffolk University in Boston. In addition to articles published in numerous periodicals and e-zines, Mark is the author of the eBooks: 110 Tips to Improve Your Mail Center and Addressing the Mail.
Mark serves on the Postal Customer Council Advisory Committee and the Postmaster General's Mailer's Technical Advisory Committee (MTAC).
---