Are you ready for Seamless Acceptance
March 11, 2021 @ 12:00 pm

-

1:00 pm
This will be a ZOOM meeting, but you do not need ZOOM to join.
Participation will be limited so sign up today and please share this information with your colleagues. The time period is Eastern Time.
---
Seamless Acceptance will be a requirement for mailers in 2021 – by May if you have a DMU and July for BMEU full-service mailings. Learn what steps you can take starting today to meet these mailing requirements and how it can help streamline your mailing process while providing transparency and a faster turn-around time.
So, whether Seamless is new to your organization, you're testing the waters with Seamless Parallel or have been participating in Seamless Acceptance for a while, this webinar is right for you! Be sure to bring your questions (or add then during the registration process) and learn about this program from Barbette Cephas, Baltimore District Bulk Mail Entry Manager, to get you prepared.
Then join Gloria Carmichael, Baltimore District Mailing Standards Specialist, to learn how an Enterprise Payment System (EPS) can provide your company with flexibility.
---
Presenters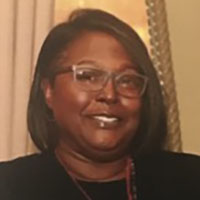 Gloria F. Carmichael
Mailing Standards Specialist Baltimore District

Bio – Gloria started her Postal career February 1991, at the Baltimore P&DC as a Part-Time Flexible
Clerk on the Flat Sorting Operation. She has held many Clerk positions in various locations during her years as a Clerk, until landing in Business Mail Entry in August of 2011. Ms. Carmichael found her niche in Bulk Mail and has since been promoted to Mailing Standards Specialist in October 2018. Gloria's calculated and jovial approach to engaging with customers along with her wealth of knowledge quickly makes her everyone's go-to person. With Gloria's coaching, you will walk away with a better understanding of Postal Policies and Procedures. In December 2019, Gloria was awarded the Greater Baltimore PCC Postal Member of the Year, based on her commitment to engagement and diversity. Gloria spends her time with family and is a dedicated Board Member on several community groups.
---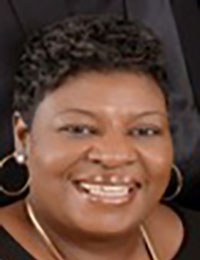 Barbette (Bette) Cephas
Manager of Business Mail Entry for the Baltimore District
Bio – Bette understands that the customer is the single most asset of an organization, and excellent customer service is paramount to the organization's success.
Bette began her career with the Postal Service 30 years ago. During her tenure with the Postal Service she has held various positions, mail processor, expeditor, and a bulk mail technician.
Bette is Yellow Belt LSS trained and certified and is currently working to obtain green belt certification.
In her spare time, she enjoys reading a good book and being with family.
---