The Greater Baltimore PCC was recognized for outstanding achievement in the following awards categories:
2023 Communication Program Excellence, Silver Award
2022 Membership Program Excellence, Gold Award
2022 Communication Program Excellence, Bronze Award
2022 Industry Member of the Year, Gold Award, recognizing Jennifer Hoyer, Corporate Mailing Services, Inc.

2021 PCC of the year, Metro Market

2021 Education Excellence, Gold Level
2020 Mentor of the Year
2019 Membership Excellence, Bronze Level
2019 Postmaster of the Year, Bronze Level -Le Gretta Ross-Rawlings

2018 PCC of the Year Large Market

2018 District Manager of the Year, Gold Level, recognizing Dane Coleman
2018 Membership Excellence, Gold Level
2018 Communication Excellence, Bronze Level
Congratulations to the Executive Board and all GBPCC Members for making this possible!
---
Hall of Fame Awards for outstanding leadership and work for the GBPCC

We honor their loyalty and passion for engaging membership and stewardship in our PCC for many years.
2022 Award Recipients: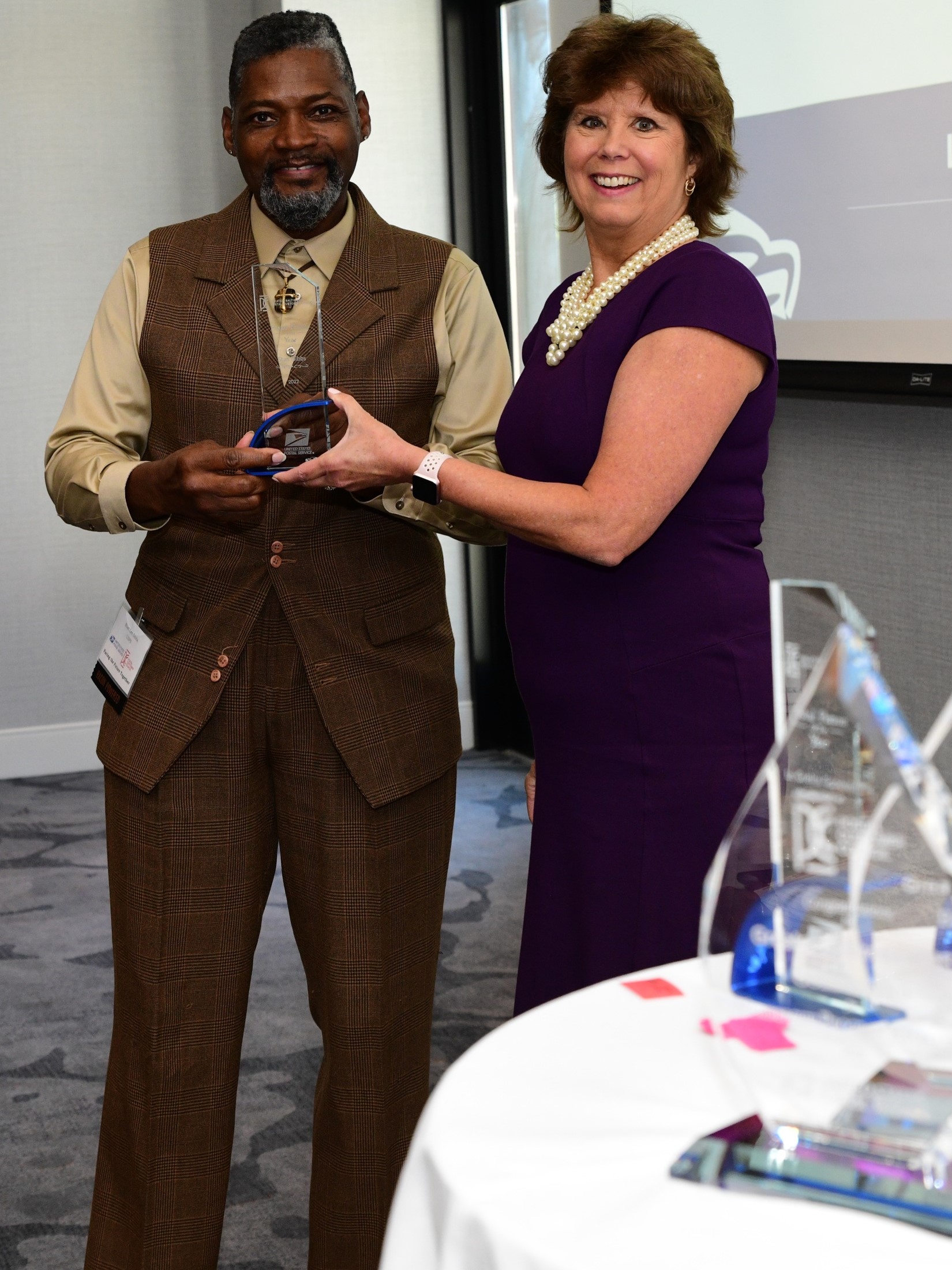 Stan Gibbs, USPS, receives award from Executive Board member Jan Keadle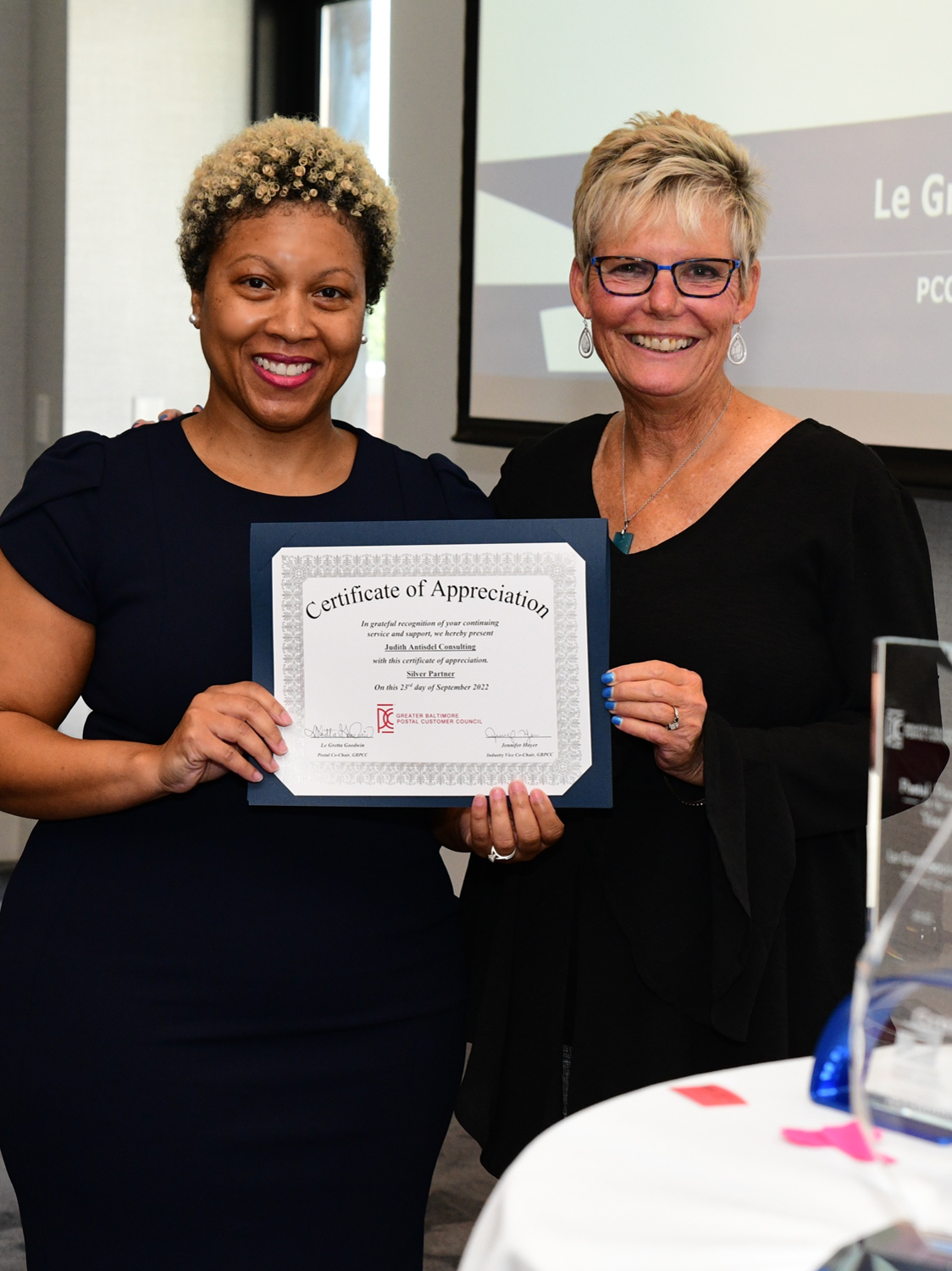 Judith Antisdel (right) receives award from Executive Board member Lisa Harris
Previous Award Winners Include:
Joe Fetcho Award Nomination Form
The Baltimore Joe Fetcho Pioneer Award has been named in honor of Joe Fetcho. Mr. Joe Fetcho owns CAC (Circular Advertising). Joe was one of the first PCC members in Baltimore and in the United States. His service to this company, his family, his clients, his friends and the local and national PCC is unmatched. He is a pioneer in his field and we honor him with this award.
Individual Awards may be earned by any person who is a paid Greater Baltimore PCC (GBPCC) member during membership year 2015. Individuals must meet all of the requirements outlined in the attached form.