Webinar 2 – Cyber Attacks
June 20, 2019 @ 10:00 am

-

11:00 am
Webinar 2 – Cyberattacks and How to Defend Against Them
June 20
Speaker:
James (Jim) C. Barlow, Jr, CMDSM, EMCM, MDP, MDC
President
Mail Systems Management Consultants
1504 Pot Spring Rd, Lutherville, MD 21093-5908
jbarlow@MailSystemsManagement.com
410-321-8821
Registration is required – Please email Lisa Sparrow to register for webinar also include the names of the people attending the webinar
Lisa.x.sparrow@usps.gov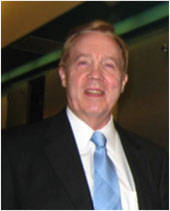 About Jim Barlow
Bio
James C. Barlow, Jr, CMDSM, EMCM, MDP, MDC; President, Mail Systems Management Consultants; has provided management and operations improvements for the mailing industry for over 25 years serving a diverse range of business and organizations both public and private. Mr. Barlow has conducted workshops and has been a speaker at various mailing industry conferences and professional meetings including NPF, MailCom, IPMA and PCCs. He is Past Industry Co-Chair and Education Committee Chair for the Greater Baltimore PCC, member of NOVA PCC and Washington Metro PCC, Past President and VP of Education for MSMA Washington Metro Chapter, a member of the Printing and Graphics Association Mid-Atlantic and approved consultant for the Printing Industries of America and Mailers Hub.
PRESENTATION Cyberattacks and How to Defend Against Them
Description: Cyberattacks are serious threats to any business, organization or individual, no matter who or what size. These attacks are increasing significantly across all platforms. They can be more than disruptive, they can be very costly and, in some cases, disastrous. If you think they are going to pass you by, think again. However, there is hope from the ravages of ransomeware and identity theft. We will present the various types of attacks, how they work, your best defense and the measures you can take to survive them. We can tell you what your employees need to know to keep the doors closed when the bad guys come knocking and your best DR/BR strategy. No matter how safe you think you are, you need to know the best way to protect your critical data and that of your customers and how to be constantly vigilant toward online threats.