Political Mail Symposium
March 6, 2020 @ 10:00 am

-

12:00 pm
Continental breakfast – 10:00 am – 10:30 am
Event – 10:30 am – 12:00 pm
Presentations by:
• Tiffany Todd, National Political Mail Specialist, USPS
• Donald Nichols, National Lead for USPS® Political Mail Outreach
• Jack Weber, CEO, Uptown Press
• Learn all the important details and best practices about preparing and sending your 2020 political mailings from experts at the USPS and in the industry.
Registration is required.
Please email Lisa Harris to register for event also include the names of the people attending. Lisa.L.Harris@usps.gov
---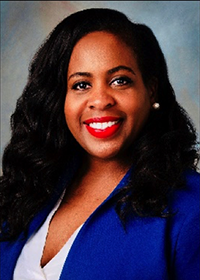 Tiffany Todd is currently serving as National Strategist for the Postal Service's Political Mail Outreach efforts. In this role Tiffany works with a national team of specialists who consult with and support political campaigns, campaign strategists and political mailing partners. The USPS Political Strategy team helps identify winning media combinations to Deliver the Win™ for their campaigns.
---
Donald Nichols has worked for the United States Postal Service for over 25 years and is currently serving as the National Lead for USPS® Political Mail Outreach efforts. In this role, Donald mobilizes a national team of specialists who consult with and support political campaigns, campaign strategists and political alliance mailing partners. He also manages strategic sponsorships for USPS® with political associations to raise awareness and coordinates marketing and sales efforts to support the use of political mail. Together, Donald and his team help clients identify winning media combinations to Deliver the Win® for their campaigns.
---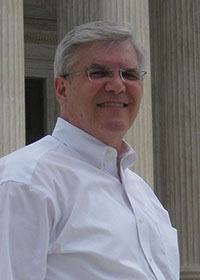 Jack Weber has been working in the printing industry for over thirty years. He purchased Uptown Press in 1978 at the age of 24 and learned the business from its founder. As CEO of Uptown Press, Jack has guided the company's growth from a "two person" company to one of the larger graphic arts companies in Baltimore City. Currently, Uptown Press is a fast growing commercial printing and mailing company that has expanded into political data analytics serving customers in Maryland and across the country, as well as some international businesses.
Mr. Weber has had extensive involvement with various civic and professional organizations. Jack founded the Lauraville Business Association in 1999 to revitalize that business community. He was also former Director of the Harford Road Partnership, a commercial development corporation. In 2006, he became the Chairman of the Printing and Graphics Association of the Mid Atlantic, a trade industry of about 250 Maryland, Virginia and Pennsylvania printing and graphics companies. In addition, Jack is now serving as an advisor for the printing and graphic training at the Occupational Skills and Trades Center, Department of Corrections, and as an advisor to the printing and graphic departments for the Baltimore City Public Schools and national graphic certification programs.
In 2015, Jack became the Chairman of the Local Advisory Council for Baltimore City Schools; this advisory council reviews the Career and Technology programs for Baltimore City School. In 2017, he was appointed by the Governor to the Maryland Correctional Education Council, which helps develop educational programs in Maryland Prisons, and was also appointed to the Maryland Correction Enterprise Management Council that oversees the $56 million dollar prison industries budget. In 2017, Jack testified before the United States Senate concerning Perkins funding and prison education.
Jack Weber is committed in his business and in his personal life to launching others into meaning and gainful employment. He has worked many years with the Department of Corrections and has employed/trained over 100 returning citizens. Along with CEOs of other printing companies, he has mentored and financially supported four, local public high school trade programs that are teaching printing as a vocation.
Jack and Uptown Press have received many civic awards over the years, including the Governor's Salute to Excellence Maryland Department of Public Safety and Correctional Services; Baltimore City School System Certificate of Achievement for providing program support and quality work experiences for the Youth of Baltimore City.
Prior to buying Uptown Press in 1978, Jack served in the Army for three years; working for the National Security Agency as an intelligence analyst, and was employed by the State of Maryland in the Department of Mental Health and Hygiene as an investigator of Medical Assistance fraud.
Jack Weber is married and the father of two children. He is active in his church teaching Bible and Christian values to adolescents that are resident at Mountain Manor adolescent addiction treatment facility located in Baltimore, Maryland. He and his wife, Dr. Christine Manlove also serve as spiritual retreat directors for the Metro Handicapped Encounter Christ ministries and in marriage ministries locally.