Fall General Membership Meeting
December 6, 2019 @ 10:00 am

-

3:00 pm
Fall General Membership Meeting
December 6 @ 10am – 3pm
Location – Martin's East
Registration & Vendor Showcase begins at 10 am
Cost:
$79 – members
$89 – non-members
Bring 10 guests and receive one complimentary ticket!
For vendor registration please contact Jennifer Hoyer at jenh@whycms.com
Vendors – $350
PCC Day Vendors – discounted rate $250
USPS speaker – Kevin L. McAdams, Vice President, USPS Delivery and Retail Operations
USPS speaker – Dr. Joshua Colin, Acting Vice President, USPS Processing and Maintenance Operations
Industry speaker – Mark M. Fallon, President & CEO, The Berkshire Company (bio and pic attached)
Industry speaker – Sally Pfabe, Vice President, Business Development, BrightKey, Inc.
---
Kevin L. McAdams
Vice President, Delivery and Retail Operations
Kevin L. McAdams was named vice president, Delivery and Retail Operations in October 2018, after serving as vice president Delivery Operations since June 2016. He reports to the chief operating officer and executive vice president.
In this position, McAdams has responsibility for all aspects of delivery and retail operations within the Postal Service network of 154 million households and businesses. He oversees city and rural delivery operations and evaluates field performance measures to improve service and productivity. He also manages Delivery Strategy and Planning as well as fleet of more than 200,000 vehicles.
In addition, McAdams oversees the integration of strategy, technology and corporate policies and procedures to manage retail postal operations, retail partnerships and Post Office customer service operations.
Before his role as acting vice president, Capital Metro Area, McAdams held the position of manager, Operations Support, Capital Metro Area position. In this role, he was responsible for guiding efficient day-to-day processing, transportation, delivery and customer service operations in a dense geographic area that included more than 16 million customers.
McAdams served as the district manager of Mid-Carolina District, Northern Virginia District, Central Pennsylvania District and Baltimore District. As the executive postmaster of Philadelphia, McAdams began building his strong foundation and proven performance in delivery operations and customer satisfaction.
A 40-year postal veteran, McAdams began his career as a letter-sorting machine clerk in Van Nuys, CA. He attended California State University, Northridge; studied business management at the University of Phoenix; is a graduate of the Postal Service's Advanced Leadership Program; and is a certified Lean Six Sigma Green Belt.
---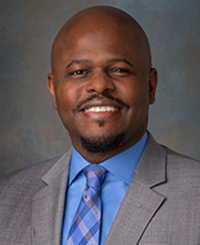 Joshua D. Colin
Acting Vice President, Processing and Maintenance Operations
Joshua Colin was named acting vice president, Processing and Maintenance Operations in August 2019. In his role he reports directly to the chief operating officer and executive vice president. The responsibilities of this position cover functions formerly under the vice president, Network Operations, including Processing Operations, Maintenance Operations, Operations Integration and Support and International Processing Operations.
In his previous role as vice president, Area Operations, Eastern Area Colin was responsible for postal operations —including mail processing and distribution, customer service and administrative operations over a geographic area that includes Pennsylvania, Ohio, Tennessee, West Virginia, Delaware, Kentucky, Central and South Jersey, Western New York and portions of Virginia and Indiana.
A 33-year postal veteran with extensive experience in both operations and customer service, Colin has excelled in multiple performance measurement initiatives and is committed to developing future leaders for the organization.
Colin holds a Ph.D. in business administration from Trident University International, and dual master's degrees in Human Resources Management and Public Administration from Wilmington University. He also holds a Bachelor of Science degree in Human Resources Management from Wilmington University. He is a Green Belt Trained Lean Six Sigma Executive, is a graduate of the Advanced Leadership Program, and has completed phases I and II of the Postal Service Executive Development Program and the Processing and Distribution Management Program.
---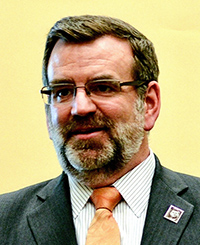 Mark Fallon
President & CEO, The Berkshire Company
Mark Fallon is a dynamic speaker who shares insights gained from a career that spans from a part-time job as a mail clerk, to an officer in the United States Army, from a corporate executive to a successful entrepreneur. As President & CEO of The Berkshire Company (www.berkshirecompany.com), Mark helps his clients develop solutions using emerging technologies and expert leadership. Mark received his bachelor's and master's degrees from Suffolk University in Boston. In addition to articles published in numerous periodicals and e-zines, Mark is the author of the eBooks: 110 Tips to Improve Your Mail Center and Addressing the Mail.
Mark serves on the Postal Customer Council Advisory Committee and the Postmaster General's Mailer's Technical Advisory Committee (MTAC).
Topic – No Big Wins
During this talk, the speaker will challenge the audience members to set aside the idea of achieving one major goal, and instead focus on the little lessons taking place every day. Little lessons that will lead to sustainable, long-term success. Little lessons that include:
• Defend Your People
• Learn to Sell
• Network for Success
• Know What You Want
• There Are No Shortcuts
• And most importantly – Don't Take Yourself Too Seriously!
Learn to love the little lessons. Learn to love your life!
---
Sally Pfabe
Vice President, Business Development, BrightKey, Inc.
For over a decade, Sally has focused her career in the on-site mailroom and administrative contract management arenas, with a concentration on inbound mail screening and security. Ms. Pfabe has earned multiple training certificates in the areas of Government mail management and operations, including one in the specific field of mailroom security and another as a certified X-ray Operator. As a Board Member of both the GBPCC and the DC Metro Chapter of MSMA, Sally conducts in-person seminars and nationwide webinars on mail screening and mail-threat mitigation. To date, she has presented over 60 sessions on mailroom security and professional development, reaching over 1,500 individuals. Additionally, Ms. Pfabe has supported her local community through professional coaching to women in need and assistance to foster care programs, educational sessions on the importance of mail and mail security within the school system, and employment coaching sessions to Wounded Warriors.
Sally is a Certified Mail and Distribution Systems Supplier (CMDSS), a Certified Executive Mail Center Manager (EMCM), a Mail Piece Design Consultant (MDC), and a member of the MSMA National Chapter Nominating Committee. In both 2016 and 2018, she was named as the MSMA National Supplier of the Year for her dedication to the mailing industry and her educational outreach efforts.
Topic – Networking is an art form that anyone can learn, develop, and master, from the most gregarious extrovert to the more reserved introvert – it's all about crafting and embracing your own style! Discover tips and techniques to make the most of formal and informal "schmoozing" events, break through the barriers of that first introduction, and follow up like a pro. Learn to read body language, apply key lead-in techniques, and create comfortable and meaningful interactions that will grow your professional and personal networks.
---
Registration Form
---