Fall General Membership Meeting 2022
December 9, 2022 @ 9:00 am

-

1:00 pm
Eastern time
The Hotel at Arundel Preserve
795 Arundel Mills Blvd • Hanover, MD 21076
Members: $75; Non-Members $85
Please register below
Event will feature:
• January 2023 Postage Rates Change and Legislative Update — by Michael Plunkett, President & CEO, Association for Postal Commerce
• Mental Wellness and Emotional Health — by Dr. Pamela Herbert, Medical Director, US Postal Inspection Service
• Teambuilding Presentation and Activity — by Lois Ritarossi, President, High Rock Strategies
• Toys for Tots Collection — bring a new, unwrapped toy!

And remember – The Hotel at Arundel Preserve is close to Holiday Shopping and other area attractions!
---
MEET THE SPEAKERS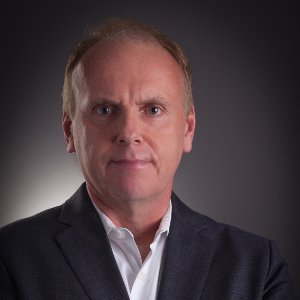 Michael Plunkett
President & CEO
Association for Postal Commerce
Michael Plunkett graciously serves as President and CEO of the Association for Postal Commerce (PostCom). Prior to PostCom, Mr. Plunkett accumulated more than 25 years Postal experience with the United States Postal Service. During his distinguished career he performed in a diverse multitude of roles concentrating in technical operations, both team and executive level managerial positions as well as other various positions in operations, marketing, product development and pricing.
As a leader within the Postal Service's management team, Mr. Plunkett developed a well-earned reputation for innovation. He aided in the approval for the USPS' first negotiated service agreement and helped lay the groundwork for pricing agreements for domestic services. Mr. Plunkett was essential in the development of the forever stamp and the priority mail flat rate box.
Mr. Plunkett has served as an expert witness on pricing and policy issues before the Postal Regulatory Commission. He has authored and presented papers on postal policies, economics, and operations for National and International Conferences. On many occasions he has awarded for outstanding performance by the Postal Service.
Mr. Plunkett has also been active in the DC non-profit community, working with several civic and charitable organizations.
Mr. Plunkett holds Masters Degrees in Business from the Wharton School at the University of Pennsylvania and the Massachusetts Institute of Technology, where he was a Sloan Fellow. He earned a Bachelor Degrees in Economics and Finance from the Pennsylvania State University.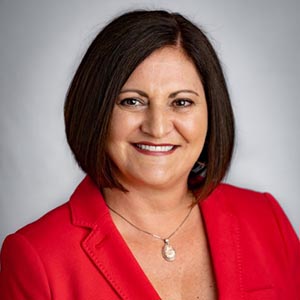 Lois Ritarossi
President
High Rock Strategies
Lois Ritarossi is a certified management consultant, and the President of High Rock Strategies, an independent management consulting firm focused on sales and marketing strategies, and business growth for firms in the print, mail, communications and B2B sectors. Lois brings her clients a cross functional skill set and strategic thinking, with disciplines in business strategy, sales process, sales training, marketing, software implementation, inkjet transformation and workflow optimization.
Lois has enabled clients to successfully launch new products and services with integrated sales and marketing strategies. She has enabled sales teams to effectively win new business by adopting consultative selling skills and a focus on positioning the value of their services. She consistently receives high marks as a speaker and facilitator for her style, delivery, and content expertise. Lois has delivered customized sales training to over 1000 salespeople selling services and solutions in the US, Canada and Europe. Lois has facilitated business development workshops in over 13 countries in Central and Latin America, China, and Russia.
Previously, Lois was Chief Operating Officer and Executive Vice President of Sales and Marketing at a boutique global consulting firm providing business development services and sales and marketing strategies to print providers and organizations to increase profitability. Lois defined strategy for the client engagement process, and she managed a team of consultants to enable client solutions, providing training, analysis and strategies for growth and change.
Lois was a principal at Fluent Technologies, a database management company serving the financial services industry. She was responsible for directing sales and client services. She managed all aspects of company growth including new business development, hiring, training, product development, sales, operations, and client implementations. Some of her clients included Fidelity Investments, MetLife, Fleet Bank, and Iron Mountain.
Lois previously managed large mutual fund and insurance client relationships at DST Output, a transaction print service bureau. Earlier in her career Lois held management roles in sales, operations, client services and fulfillment in direct marketing and at, American Express and The Boston Company.
The Certified Management Consultant (CMC®) certification is awarded by the Institute of Management Consultants USA. This certification represents the achievement of the highest global standards for performance, knowledge, and ethical canons of the profession.
Lois holds a B.S. in communications from Syracuse University. Lois is regular contributor to industry publications Printing Impressions, Inkjet Insight IPMA, and colorkarma.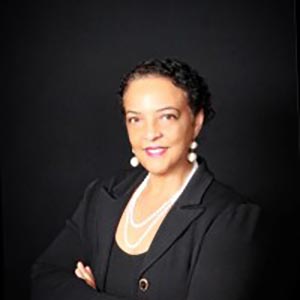 Dr Pamela Herbert
Medical Director
US Postal Inspection Service
Dr. Herbert is the Medical Director of the US Postal Inspection Service as well as a Board Certified in Lifestyle Medicine physician. After 30 years as an Emergency Medicine physician, she transitioned to a private practice specializing in weight loss, nutrition and stress management. PBH Health combines the science of nutrition to alleviate obesity and chronic disease with the coaching of behavior modification techniques to improve overall health and wellness.
She received her medical degree from Wake Forest School of Medicine.
---
Register Today!