Digital Mail Solutions
March 24 @ 1:00 pm

-

2:00 pm
Eastern time
Free Virtual Event
• Are some of your employees still working remotely?
• Do you need to access critical information previously stored in filing cabinets?
• Do you need new ways to reach remote employees with inbound mail? And for them to pick-up packages at the office?
These issues and more are leading to a digital transformation in mailrooms. Learn how to digitize, classify, and distribute mail to recipients anywhere while reducing cost and enhancing efficiencies. The event will be hosted by Digital Mail experts Dave Parker and Guy Ingram from Quadient and Michelle Anderson from Management Resource Services.
---

Guy Ingram is the Enterprise Solutions Manager at Quadient. He has spent the majority of his career focused on Business Process Automation. As technology has evolved since the turn of the century, he has been engaged with clients across the spectrum to identify and address processes that can be automated. His strongest attributes are an intense competitive spirit, natural leadership ability, a creative touch, and a confident approach when delivering potential solutions to clients. Guy just completed his first full fiscal year cycle at Quadient, exceeding his goals and finishing near the top of his peer group in all performance metric categories.
---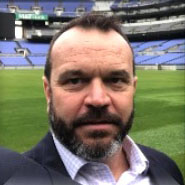 Dave Parker is a Major Account Executive with Quadient, formerly Neopost, as well as a member of the Executive Board of the Greater Baltimore PCC. Quadient helps organizations deliver exceptional experiences by focusing on four key solutions: Mail-Related Solutions, Business Process Automation, Customer Experience Management, and Parcel Locker Solutions. In addition to his sales position with Quadient, Dave also holds a USCG Master Operators License and is a licensed charter boat captain on the Chesapeake Bay in his free time.
---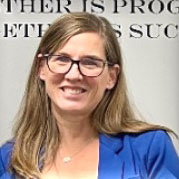 Michelle Anderson is the Operations Manager at Management Resource Services and has over 25 years' experience in the print and mail industry. She is responsible for all facets of the client experience. She supports the day-to-day operational requirements of the customer service managers and on-site team, working to enable their success on behalf of our clients. During her tenure in the industry, she has been responsible for the operation of outsourced services for the some of the following organizations: FEMA · CareFirst · American Chemical Society · Greater Washington Board of Trade · M&T Bank · International Monetary Fund · Solo Cup · PNC Bank · World Bank · Sodexho Marriott
---
Register Today