2022 National PCC Day
September 23 @ 9:00 am

-

3:00 pm
Eastern Time
Marriott Metro Center, 10101 Grand Central Ave, Owings Mills, MD
Event will feature:
Keynote Speaker: Governor Ronald Stroman, USPS Board of Governors
Dane Coleman, VP Eastern Region Processing Operations, USPS
Panel presentation by Mark Fallon, Judith Antisdel, and Sally Pfabe on Hope for the Future and the Business of Life
National PCC Day Broadcast featuring Postmaster General Louis DeJoy, USPS
Local awards ceremony and announcement of national awards earned by the GBPCC
Continental breakfast and buffet lunch
Industry Vendor Showcase
Register for the Vendor Showcase!
Includes 2 attendee tickets, 1 display table, inclusion in event program, and opportunity during event to provide elevator pitch.
• $350.00
• Additional attendees at regular event pricing
Attend this informational event and awards ceremony!
• Members $79.00
• Non-Members $89.00
Keynote Speaker: Governor Ronald Stroman, USPS Board of Governors
Ronald Stroman was appointed to the Postal Service Board of Governors by President Joseph Biden and confirmed by the Senate on May 12, 2021. Stroman is serving in his first term which expires on December 8, 2021. On May 13, 2021 he was confirmed by the Senate to a second term expiring on December 8, 2028. He serves on the Board's Audit and Finance, Operations, and Election Mail Committees.
Stroman served as the 20th Deputy Postmaster General (DPMG), the second-highest ranking postal executive, from March 2011 until his retirement in June 2020. Since leaving the Postal Service, he worked as a senior fellow at the Democracy Fund and served as the lead for President Biden's transition team for the Postal Service.
While serving as DPMG, Stroman was directly responsible for the Postal Service functions of Government Relations and Public Policy, International Postal Affairs, Sustainability, and the Judicial Officer Department. In this role, he facilitated relationships with the Congress, and with federal, state, and local agencies as the Postal Service pursues its core business strategies. He also had the lead role in working with the Universal Postal Union, and the Department of State on international postal policy. During his tenure as DPMG with Pat Donahoe, Stroman lead Corporate Communications and Consumer and Industry Affairs. He was appointed to head Election Mail efforts during his time as DPMG.
Stroman had more than 30 years of professional experience in government, legislative affairs and leadership before becoming DPMG. From 1978 to 1984, he was an attorney with the Department of Housing and Urban Development. He then moved into a position as counsel on the Judiciary Committee of the U.S. House of Representatives. He also worked for the Committee on Government Operations and became a minority staff director and counsel for the House Committee on Oversight and Government Reform.
In 1997, Stroman took a director's position with the U.S. Department of Transportation. In 2001, he joined the General Accounting Office as managing director for the Office of Opportunity and Inclusiveness. He returned to the House in 2009, where he served as staff director, Committee on Oversight and Government Reform, before joining the Postal Service. Stroman earned his Juris Doctorate from Rutgers University Law Center.
Dane A. Coleman, USPS,
Vice President, Regional Processing Operations, Eastern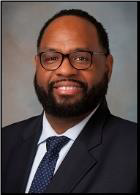 Dane Coleman was named vice president, Regional Processing Operations, Eastern in August 2020. In this role, he is responsible for overseeing operations, including mail processing and distribution throughout six eastern regional divisions: Chesapeake, Coastal Southeast, Lakeshores, Mid-Atlantic, New England and New York Metro.
The eastern region is comprised of approximately 120 plants covering 1.4 million miles that encompasses half of the U.S., including the U.S. Virgin Islands and Puerto Rico. Coleman reports to the chief logistics and processing operations officer and executive vice president.
Coleman began his postal career in November 1986 as a distribution clerk in Easton, MD. His previous executive assignments include manager, Operations Support (Area) for the Northeast Area; district manager, Baltimore MD and manager, Operations Integration and Support at USPS Headquarters in Washington, DC. He served in several executive detail positions, which include acting plant manager, Philadelphia Network Distribution Center and acting chief of staff for chief operating officer David Williams. Most recently, he served as the acting area vice president, Northeast Area, where he managed more than 30 plants, 4,000 delivery and retail units and approximately 90,000 employees.
Coleman has completed the Senior Executive Assessment and Leadership Center, Executive Leadership and Executive Foundations programs and is Lean Six Sigma Green Belt certified. He was a recipient of the National Engagement Leader of the Year Award in 2019.
Sally Pfabe, Fearless Solutions, Senior Technical Writer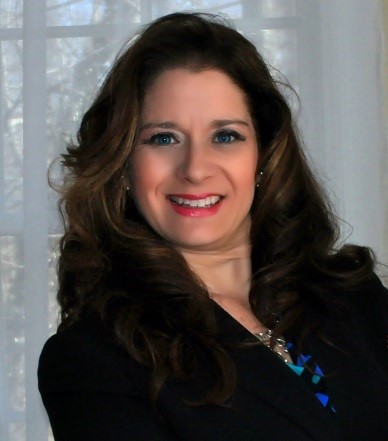 For nearly 20 years, Sally Pfabe provided on-site mailroom and administrative solutions to organizations in the federal and commercial sectors.  She delivered informational sessions at conferences and educational events across the nation on various topics including employee development, workplace productivity, mail center security, and mail screening. Sally's community involvement includes career coaching with local high school students and volunteering with Gigi's Playhouse, a Down Syndrome Achievement Center.  In 2015 and 2017, Sally received the honor of National Supplier of the Year from the Mail Systems Management Association (MSMA).  Ms. Pfabe has served on the Greater Baltimore Postal Customer Council board from 2018 to the present.  In 2021, Sally made a major shift in her career, stepping back into the world of technical writing but this time in the IT sector as a Senior Technical Proposal Writer for Fearless Solutions, Baltimore's largest software development company.